This project was an actual side business I launched to Jacksonville in the spring of 2016. 

It all started just wanting to scratch my own itch. I was tired of paying enormous amounts of money for organic and fresh produce that was shipped from across the country. 
And when I talked to local farmers and found out how much they were hurting, unable to get their product to market, and losing value in the process...
I thought there had to be a better way. 

During our launch First Coast News provided coverage of our innovative local initiative. You can check out the video below.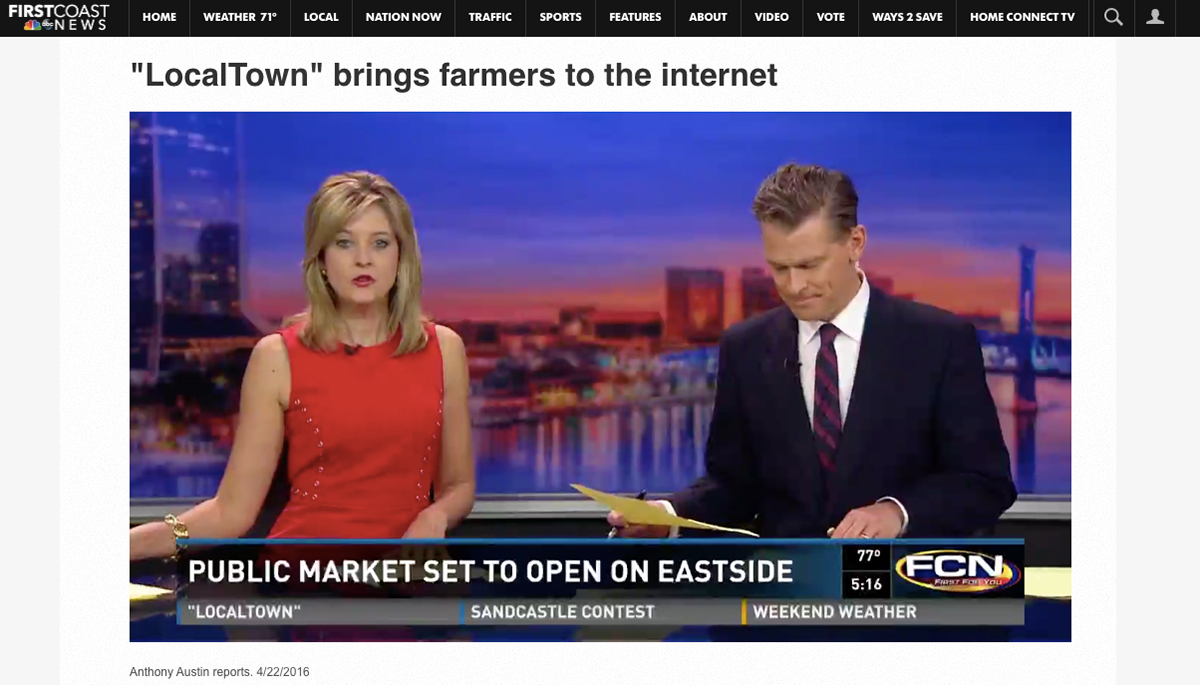 Excerpt from the video:
"It's an online marketplace that allows people in our community to have access to local, affordable, and healthy food. "You can buy food that doesn't have to be 1,500 miles away, transported from all around the world. It's right in your backyard," explained Michael Novotny.
Novotny said you can get food for half the price of what you find in the supermarket, from your neighborhood farmer, without leaving your house."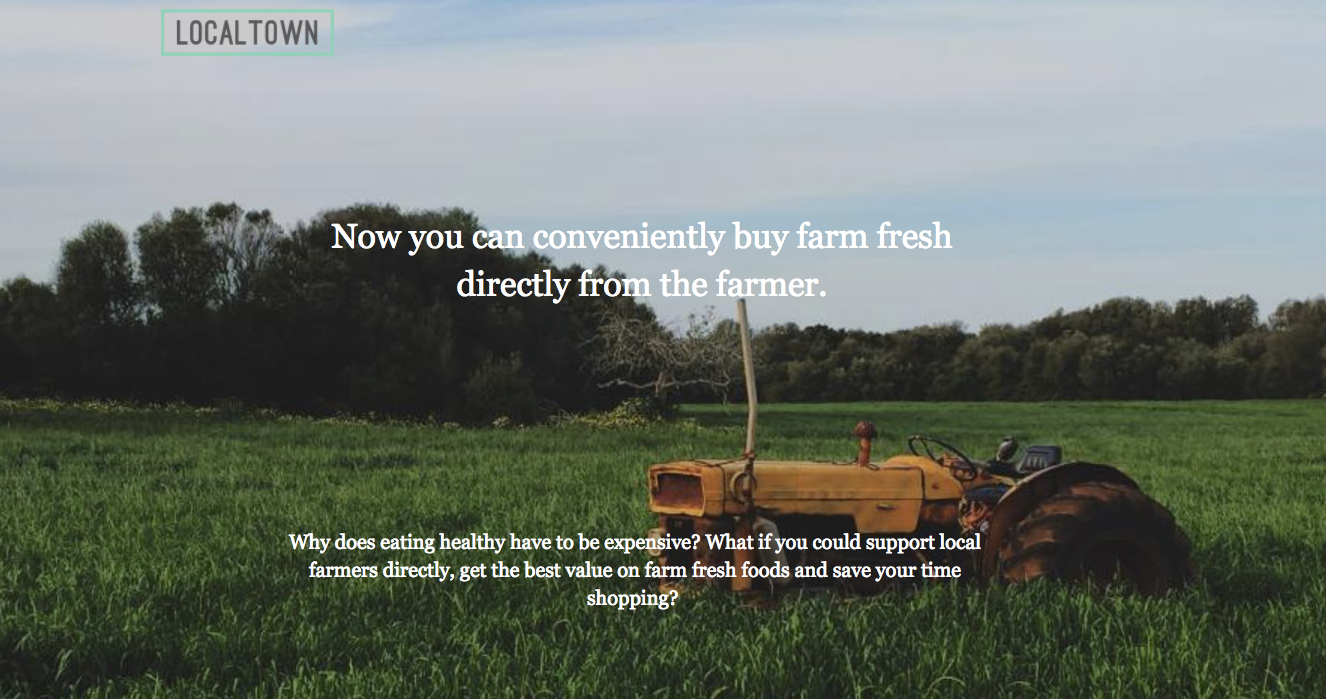 So what's different about LocalTown? 
We were the only solution to provide a way for people to buy online locally, in an a la carte fashion from multiple farms at a price reduction of 50-70% compared to local grocers. 
Our competitors were expensive co-ops that provided zero customization and over stock of foods that could spoil, Costco that boxed buyers into bulk buying, lacking selection or freshness, and grocery stores that could not compete with price point as well as freshness. 
We believe the market opportunity is there, large and valuable. We believe the nation is highly underserved. And with a scalable delivery model would position LocalTown into a space that would be hard to compete against. 
LocalTown advantages: 
1. Freshness, all produce cut within 24 hours of pickup
2. Price,50-70% difference in cost provided incredible value 
3. Personalization, zero bulk buying. All produce is available a la carte  
4. Local economic support,100% of all produce was local within a 25 mile radius of Jacksonville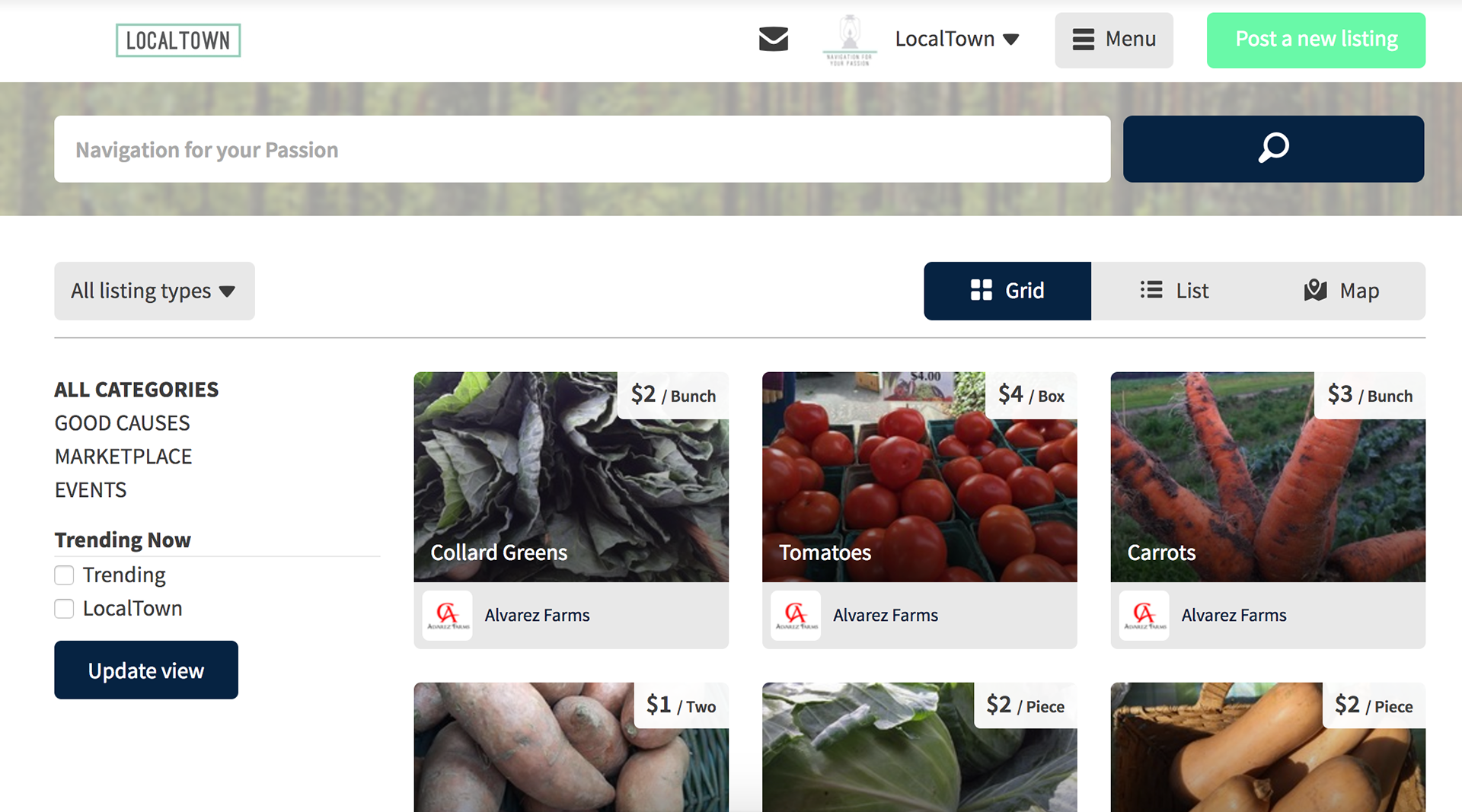 At launch we had several pickup locations. My plan after launch was to create several pick up locations around the city by partnering with local businesses. I was in talks with the owners of FreshJax who were set to open their facility to provide another strategic pickup point.
Providing a win/win driving traffic to their storefronts and reducing the logistical burden of delivery. The delivery model was phase 2 of my initial plan to build this out as a legitimate competitor to grocery stores locally.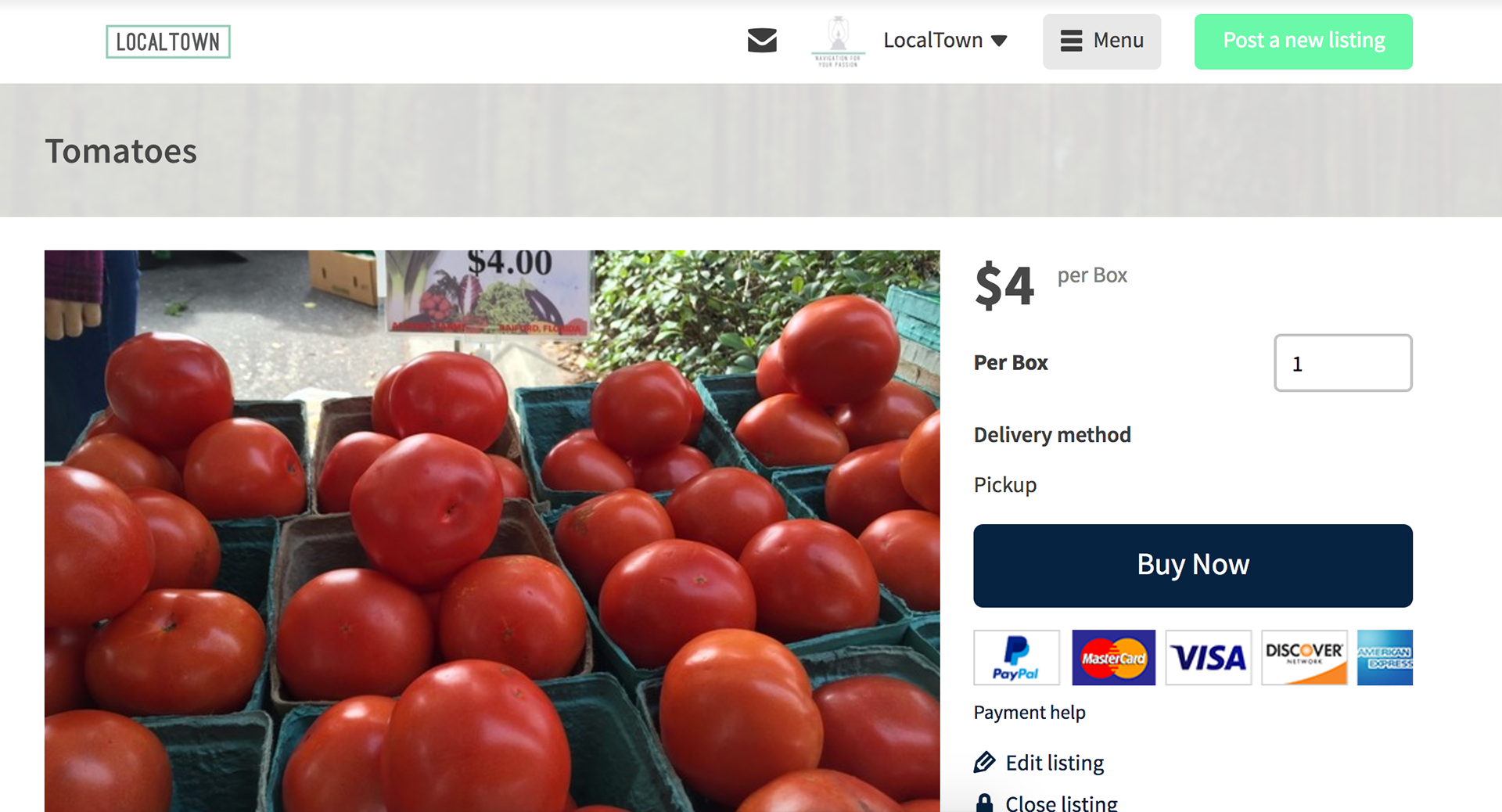 Finding the technology to house all the back end logic was a challenge. My goal here was to launch an actual service that worked. Despite flaws like lack of a shopping cart feature, I was able to partner with a provider that had 95% of what I needed to actually launch and continue to validate the concept.